Message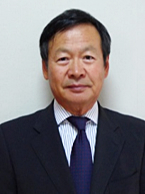 The Fukushima Association of Real Estate Appraisers, a public-interest incorporated association, is the only organization of its kind in Fukushima Prefecture that organizes qualified specialists in matters related to real estate appraisal.
 Its current members number 46, who support the foundation of Fukushima's regional economic activities by playing significant roles through real estate appraisal. In Fukushima, appraisal needs were formerly focused on business related to the acquisition of public land. Needs, however, are shifting and diversifying significantly in scope today.
 In light of such a changing business environment, securing the next generation of highly competent appraisers is now an important challenge for us. We would like our new generation to find motivation and appreciate a sense of fulfillment unique to real estate appraisers as they work energetically at points of contact with society. 
Kiichi Yoshida, President
Fukushima Association of Real Estate Appraisers